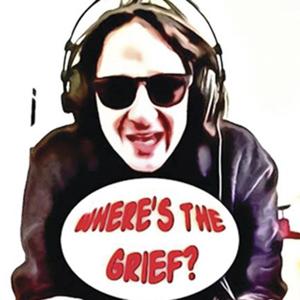 Where's The Grief?
By Jordon Ferber
What's Where's The Grief? about?
Where's the Grief is a weekly podcast about loss and grief in everyday life that somehow manages to be consistently funny, surprisingly insightful and easily absorbed. It's a show that isn't afraid to face some of the most difficult questions of what it ultimately means to be human, while finding the ever-present comedy in our day-to-day truths, and some of the things we all fear.
In each episode, host Jordon Ferber interviews comedians, actors, writers, and others who have experienced tragic loss—not just of loved ones, but of jobs, homes, security and familiarity—and are making their way through to the other side. Ferber himself is no stranger to grief, having lost his younger brother to a car accident at the age of 21. Drawing on his own experience, as well as his 20+ years of work as a standup comedian in NYC—which can be tragic, in and of itself—Ferber brings insight, pathos and humor to his role as host. All the while, exhibiting camaraderie with his guests, putting them at ease and making the show surprisingly enjoyable for listeners.