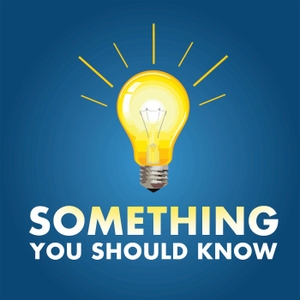 How physically strong are you? Interestingly, men today are not as strong as they once were. I begin this episode with the explanation of why that is and the surprising health consequences of not having the physical strength of your ancestors. http://www.menshealth.com/fitness/grip-strength-weaker-today
"Can I give you some constructive feedback?" Usually, that question is followed by some criticism you would probably rather not hear. The "annual performance review" is a good example of this. Yet feedback – when done correctly – can be very powerful and quite helpful according to Tamra Chandler, founder and CEO of PeopleFirm, LLC and author of the book Feedback (and Other Dirty Words) Why We Fear It, How to Fix It (https://amzn.to/2Z10SXB). Tamra joins me to explain how to better give and take feedback and why this is so important.  
How important is it for children to have siblings? Is being an only child a handicap? That has been an assumption for a long time but lately it is being questioned. Listen as I explain what the research says about the pros and cons of being an only child. https://www.psychologytoday.com/us/blog/one-true-thing/201106/susan-newman-the-case-the-only-child
The purpose of having a conversation is to communicate and share thoughts and ideas. However, a lot of conversations seem more about making a point or telling people why they are wrong and/or why you are right. Communications expert Andrew Blotky has worked in political communications at Facebook, The White House and Congress and he is author of a book called Honestly Speaking: How the Way We Communicate Transforms Leadership, Love and Life (https://amzn.to/2YL4W36). Andrew joins me to discuss a better way to approach important conversations so that everyone feels heard and ideas are actually shared.
This Week's Sponsors
-Capterra. To find the best software for you business for free go to www.Capterra.com/something.
-LinkedIn Job. For $50 off your first job post, go to www.Linkedin.com/podcast