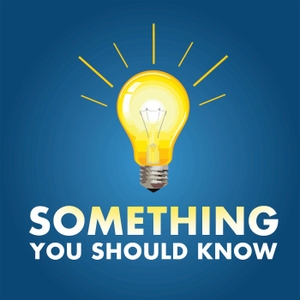 Do you turn your headlights on when you drive during the day? You should - and that is just one of several things I discuss that can instantly make you a better and safer driver even if you think you already are. http://www.cracked.com/article_20106_6-little-known-driving-tips-that-couldsave-your-life_p2.html
If you have a computer then you have been hacked. That's the conclusion of Marcus Carey who is a cybersecurity expert and what you call a "white hat hacker." Companies pay him to break into their computer systems to see how vulnerable they are. He joins me to discuss just how easy it is for hackers to hack into your computer, your thermostat, your refrigerator and any other device hooked up to the Internet – and why they do. He also has some excellent suggestions to protect yourself. Marcus is the author of the book Tribe of Hackers: Cybersecurity Advice from the Best Hackers in the World (https://amzn.to/2VGRdUv).
Will you be going to church this weekend? It is worth considering if you want to live a long life. I discuss some fascinating research that connects longevity with attending religious services. http://archinte.jamanetwork.com/article.aspx?articleid=2521827
You can certainly argue that healthcare today has lost some of its personal touch. If you've ever gone to the doctor and had him look at a computer screen more than he looks at you – then you know what I mean. So what can be done to help doctors and patients connect and put a little more humanity make in the healthcare business? Dr. Eric Topol sees a solution. Eric is the author of the book Deep Medicine: How Artificial Intelligence Can Make Medicine Human Again (https://amzn.to/2HxZoii). He joins me to explain how we can integrate artificial intelligence into our medical care to make it better for everyone. 
This Week's Sponsors
-Grove. Get a 3-piece cleaning set from Mrs. Meyer's spring scents, a free 60-day VIP membership, and a surprise bonus gift just for you when you sign up and place an order of $20 or more at www.grove.co/something
-Calming Comfort. Order a Calming Comfort weighted blanket and get $15 off the displayed price when you use promo code: something15. Go to www.CalmingComfortBlanket.com.
-Capital One. Go to www.CapitalOne.com. What's in your wallet?