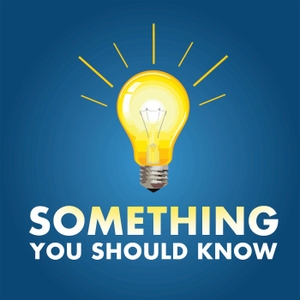 80% of infectious disease are spread by touch. This is why it is so important to wash your hands. Still, most people don't wash their hands correctly. Listen to discover the right way to wash your hands and which spots on your hand that are not getting clean enough. http://www.hardydiagnostics.com/wp-content/uploads/2016/05/Hand-Washing.pdf
You have to sleep – and you probably have to sleep more than you do. That's the message from neurologist Dr. Guy Leschziner. Guy heads up The Sleep Disorders Centre in London which is one of the largest sleep services in Europe and he is author of the book, The Nocturnal Brain: Nightmares, Neuroscience and the Secret World of Sleep (https://amzn.to/2lSckr0). Listen as he explains why so many of us struggle with sleeping well and sleeping enough and what everyone can do to get better sleep. 
If you work in a job you don't like, you really should quit. Listen as I explain the very real negative consequences of staying at a job that you hate and that stresses you out. https://news.osu.edu/news/2016/08/22/lousy-jobs/
Whether you have a business, an idea or the next big thing – the hardest thing is to get the world to pay attention to you. There is so much competition for people's attention and yet some companies and people manage to do it well. Ben Parr is the former editor-at-large for Mashable,  managing partner of DominateFund, a strategic venture capital firm, a former columnist CNET and author of the book Captivology: The Science of Capturing People's Attention (http://amzn.to/2euC4Sd). Listen as Ben explains what successful companies and people do to capture attention and how you can too.
This Week's Sponsors
-Calming Comfort. To get 15% off the displayed price go to www.CalmingComfortBlanket.com and use the promos code: something.
-SimpliSafe. Get free shipping and a money back guarantee go to www.SimpliSafe.com/something
-Noom. To start your trial go to www.Noom.com/something 
-Babbel. Lean a new language. Try it for free at www.Babbel.com