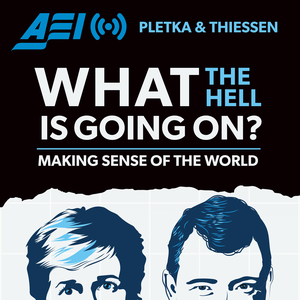 WTH did the intelligence community know about the coronavirus threat? Former CIA chief Michael Morell on how intelligence must change
04.15.2020 - By What the Hell Is Going On

As the coronavirus continues to disrupt everyday life in the US, many have questioned whether American officials should have seen the virus coming. Is it possible that, as with 9/11, experts' strategic warnings were overlooked until it was too late?
Former CIA chief Michael Morell joined Dany and Marc to talk about the intelligence community's role in identifying and preventing non-traditional security threats, such as pandemics. The three discuss parallels to 9/11, the origin of the outbreak, and how the intelligence community should change in the wake of the coronavirus.
Michael Morell is host of the Intelligence Matters podcast and most recently served as deputy director of the CIA from 2010 to 2013 and twice served as acting director. Morell started his career at the CIA in 1980, serving as President George W. Bush's intelligence briefer, an executive assistant to CIA Director George J. Tenet, the executive director of the CIA, and the director for intelligence.
Download the transcript here.