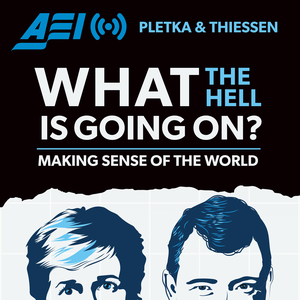 WTH does coronavirus mean for the 2020 election? Discussing the political ramifications of COVID-19
03.25.2020 - By What the Hell Is Going On

The US economy continued to plummet this week as the country remained on lockdown because of the coronavirus. With businesses closing and workers being laid off, what will the virus mean for 2020 and President Trump's re-election prospects?
Kristen Soltis Anderson joined Dany and Marc to lay out the political ramifications of the coronavirus. The three talk about Trump's response to the crisis, how this might impact his approval ratings, Democrats and Republicans' opinions of China, and steps the government should take to prepare for voting under quarantine.
Kristen Soltis Anderson is a pollster, speaker, commentator, and author of The Selfie Vote: Where Millennials Are Leading America (And How Republicans Can Keep Up). She is co-founder of Echelon Insights, a contributor to Fox News Channel, a regular columnist at The Washington Examiner, and hosts the weekly polling show "What Are The Odds?" on Fox Nation.
Download the transcript here.