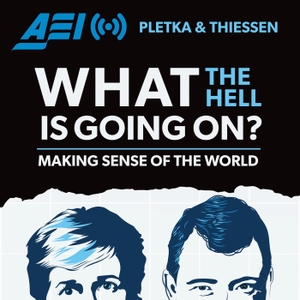 WTH is going on with the rise of antisemitism? A conversation with the director of the Auschwitz Museum - What the Hell Is Going On
08.21.2019 - By What the Hell Is Going On
Antisemitism is on the rise once again both in the United States and abroad. Worse yet, this awful hatred manifests itself not only in the depths of Twitter, but also within the governments of vibrant democracies. Just last week, Israel barred two US congresswomen from entering the country, citing their anti-Semitic comments.
What explains this renewed phenomenon? While in Europe, Dany and Marc interviewed Piotr Cywinski, the director of the Auschwitz-Birkenau State Museum. Conducted from the former concentration camp, the three discuss the rise of antisemitism today and the importance of preserving the memory of those who lost their lives in the Holocaust.
Cywinski was born in Warsaw and has served as the director of the Auschwitz-Birkenau State Museum since 2006. He is a medieval historian and is a participant in the Polish-Jewish and Christian-Jewish dialogues. Cywinski is a member of the Polish Council of Christians and Jews and serves as a chairman of the Auschwitz-Birkenau Foundation, which he co-founded.