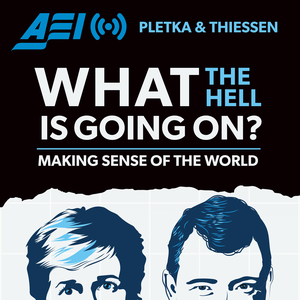 WTH is the Wuhan coronavirus? Dr. Scott Gottlieb on the virus's spread and severity
01.29.2020 - By What the Hell Is Going On

Chinese officials have confirmed thousands of cases of the coronavirus as foreign governments continue to evacuate their citizens from the city of Wuhan, thought to be the disease's point of origin. With multiple cases identified in America and stock prices plummeting, how worried should we be about the virus's spread?
Dr. Scott Gottlieb joined the podcast to talk about the severity of the virus, how it compares to other coronaviruses, and the threat of a global epidemic. He also addresses the United States' general preparedness to handle serious pandemic viruses and how Chinese authoritarianism augments the coronavirus's spread.
Dr. Gottlieb is a resident fellow at the American Enterprise Institute. He returned to AEI in 2019 after serving as the 23rd commissioner of the Food and Drug Administration. He has a medical degree from Mount Sinai School of Medicine and did his residency in internal medicine at the Mount Sinai Medical Center.
Download the transcript here.