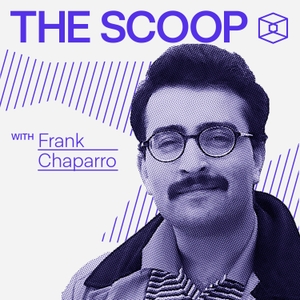 Angel investor Gary Vaynerchuk explains the disruptive power behind NFTs
03.09.2021 - By The Scoop
The market for non-fungible tokens and digital collectibles has been growing at a breakneck pace, with projects like Dapper Lab's NBA Top Shot seeing user activity and transaction volumes soar.
Since the beginning of the year, the burgeoning market — which runs the gamut of sports collectibles to digital cats — has seen more than half a billion in weekly trade volumes, according to data compiled by The Block. 
On this episode of The Scoop, Gary Vaynerchuk — the Internet personality, entrepreneur, and CEO of VaynerMedia—broke down what's taking place beyond the hype and why he thinks NFTs are going to be the internet's next big thing after the development of social media.
Vaynerchuk is best known for his angel investments in tech giants like Facebook, Twitter, Venmo, and Uber. 
This episode is brought to you by our sponsors Bakkt and Kraken
Bakkt® unlocks the $1.2+ trillion of digital assets that is currently held in cryptocurrencies, rewards and loyalty points, gaming assets and merchant stored value. We began in 2018 with the vision to bring trust and transparency to digital assets. Through the Bakkt Warehouse and Bakkt Bitcoin Futures and Options contracts, we serve institutional clients in an end-to-end regulated market with true price transparency. For consumers, Bakkt aggregates digital assets to enable instant liquidity and to empower users to trade, transfer and pay however they want. Visit Bakkt.com for more information
Whether you're an experienced crypto trader or just starting out, Kraken has the tools to help you achieve financial freedom. With 50+ cryptocurrencies to choose from, industry-leading security and a wide variety of features to suit any investing strategy, Kraken puts the power in your hands to buy, sell and trade digital assets. Visit Kraken.com to get started today.