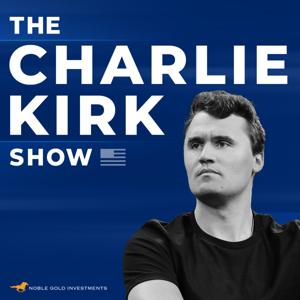 Charlie sits down with Arizona Attorney General Mark Brnovich for an in depth discussion on election integrity and the fallout from the finding of the Arizona audit; vaccine mandates and what AG's around the country can do to fight back; and the corruption of higher education including his lawsuits against ASU. A candidate for Senate in the state of Arizona, there may be no man in America with more weigh on his shoulders to get the next few month right in the minds of Arizonans and conservative movement as a whole. Here his perspective on some of America's most critical issues on this exclusive discussion with Arizona AG Mark Brnovich. 
Support the show: http://www.charliekirk.com/support
See omnystudio.com/listener for privacy information.