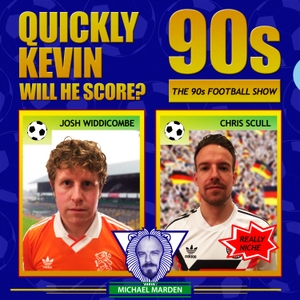 QKWHS - Ben Clarke : S06 E05
Joining us in the studio this week is comedian and BAFTA nominated writer, Mr Ben Clarke. He joins us in the QK studio to watch and dissect an incredible Manchester United behind the scenes video from the 1989/90 season. It's not to be missed.
You can find it online here;
https://www.youtube.com/watch?v=j33Aw-sELFI
Thanks,
Chris, Josh and Michael.
Twitter: @quicklykevin
Facebook:quicklykevin
Instagram: quicklykevin
Email: [email protected]
 See acast.com/privacy for privacy and opt-out information.