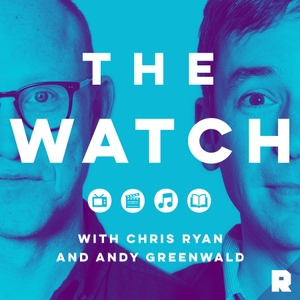 Breaking Down 'The Third Day' and 'Fargo.' Plus: 'Gangs of London' With Jason Concepcion and Shea Serrano.
10.09.2020 - By The Watch
Chris and Andy break down the hard-to-stomach fourth episode of 'The Third Day' (4:23), the third episode of 'Fargo' Season 4 (12:17), and the latest Marvel news (22:23). Then, Shea Serrano and Jason Concepcion join the show to talk about the violent British crime show 'Gangs of London' (34:55).
Hosts: Chris Ryan and Andy Greenwald
Guests: Shea Serrano and Jason Concepcion
Learn more about your ad choices. Visit megaphone.fm/adchoices