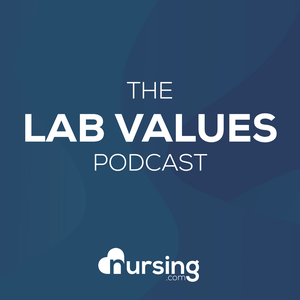 NCSBN & PeasonVue just announced some significant changes to the NCLEX as a result of COVID-19. Here is what we are doing about it . . . MUST WATCH. Learn more about SIMCLEX at https://www.nursing.com
Speaker 1:
What's up guys. I'm Jon Haws RN in founder of nursing.com and I'm here with
Speaker 2:
Marie Clark. Oh yeah, me. So I've already Clark and I am the question director here at nursing at time.
Speaker 1:
And today we wanted to come on and talk specifically. We're kind of rushing together. You can tell we're piecing everything together as we go. I'm actually in my closet here trying to hide the mess from you guys. Um, and Marie's at her normal workstation cause she always works remote. But um, we, you know, with everything that's kind of exploded over the last couple of weeks, there's been a lot of concerns about, well I already had my end click scheduled or I was planning to take my eclipse here in the next little bit. And the first kind of piece of information we got from Pearson view is they're closing all testing centers and then they came back a couple of days later, uh, through the NTSB end and made some updates to that. So specifically right now we want to talk about what those updates are. Uh, Maria's been on top of this. And so I want to let her kind of talk about what those updates are and then we'll talk about where they take place and kind of what you guys can do. So go ahead and read.
Speaker 2:
All right. So, um, first keep in mind that Pearson view NTSB and just like everybody is scrambling to figure out what we're supposed to do and it's pretty anxious, anxiety provoking. I'll even say for me looking from a distance, um, but they're making some solutions and I think their main point here is that they want to be able to test as many students as they can under the circumstances. So just like all of us are told to stay six feet away from each other and no more than 10 people gathering at a time. And a lot of areas, including my own here in Colorado, um, the Pearson view testing centers are implementing these same things and also trying to get the students through as quickly as possible to test. And so what that looks like is they are shortening the end clicks. So if ever there was a time where you maybe want to take the end clicks, it's now, um, we're talking instead of 75 questions minimum, you would only have 60 minimum and then up to 130 questions.
Speaker 2:
And so, um, that's the first and the biggest change. The other one is instead of having six hours to take these questions, you have four. But I was thinking through that and I'm like, okay, well 265 questions max or 130 questions max, you're actually getting more time per question, so this is a good thing for you. Um, so hopefully that kind of helps ease your anxiety a little bit. You have to go in and check your email because if your test was canceled, you will get an email about that. Um, so keep looking for that. And I will tell you that I was trying to get information yesterday from Pearson view, so I hop onto their chat and I was literally on chat for two hours and did not get any response at all. And then I emailed and I also didn't hear back. So, um, that's kind of frustrating. I'm sure you guys frustrated too, but we just have to do the best with what we can. Um, call, check your email. If you get an email from them, you can respond to that. But yeah, so that's kind of what we're dealing...