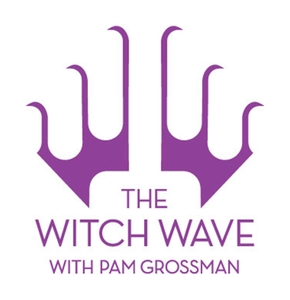 #66 - Brujas of Brooklyn, Bewitching Twins
02.24.2021 - By The Witch Wave
The Brujas of Brooklyn are Griselda Rodriguez-Solomon and Miguelina Rodriguez. They are identical twin PhDs who are professors of the Social Sciences within the City College of New York (CUNY). These brujas merge the magic of ancestral medicine with sharp intellect, combining the physical, the mental, and the spiritual to help people become more fully integrated beings. Their platform provides the balm to help folks heal from internalized oppression, particularly women. As certified kundalini and hatha yogis, these Black Dominican sisters design multi-sensory workshops that provide sacred space for women of color to heal from womb imbalances. They've both authored academic pieces on the effects of racialized oppression on communities of color, Dominicans in particular. And their work has granted them has been featured in such places as Univision, Google, Buzz Feed's Pero Like, and Facebook to name a few. And they say that "Joy is their ultimate form of resistance."
On this episode, the Brujas of Brooklyn discuss their modern spin on brujeria, the importance of feminine bodily healing, and why the spiritual and political are intertwined.
Pam also discusses the misogynist history of the witch hunts, and answers a listener question about magic and pregnancy.
Our sponsors for this episode are The Flower Essences Deck, Witchy Washy Bath, The Spiral Bookcase, BetterHelp, and the Magic Monday podcast.