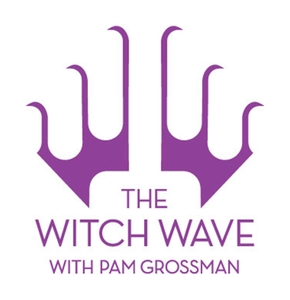 #65 - Douglas Little, Heretical Perfumer
02.10.2021 - By The Witch Wave
Douglas Little is a natural perfumer, creative director, product designer, and artist. He is the founding director of Heretic, a natural, artisanal fragrance brand that develops scents based on the mysterious, sensual and feral aspects of nature. He has collaborated with the likes of Lady Gaga, Dita Von Teese, Gwyneth Paltrow, and Alexander McQueen, and has also specialized in installation work, creating provocative window displays and other artful branded environments for luxury clientele like Van Cleef & Arpels, Bergdorf Goodman, Maxfield Los Angeles, Jim Thompson and the immersive dinner-theater experience Queen of the Night.
Douglas's prior namesake brand, D. L. & Co.: Modern Alchemists and Purveyors of Curious Goods, made a splash in the marketplace by infusing visions of antique luxury with a fresh, modern spirit, combining of botany, Edwardian decadence, and dark beauty to a range of products beginning with artisanal perfumed candles and extending to home goods and accessories.
A California native, Douglas studied marketing and product development at UCLA and the Art Center College of Design in Pasadena, as well as at the Syndicat National des Fabricants de Produits Aromatiques in Grasse, France.
On this special Valentine's Day episode, Douglas discusses how he's blended his lifelong fascinations with fragrance and the occult, the magic of "dirty rose," and how scent can make us more in touch with our sensual side.
Pam also discusses her V-Day (and B-Day) rituals, and answers a listener question about a witchy connection at work.
Our sponsors for this episode are Temperance Home and Bar Botanica, Mithras Candle, Hag Swag, BetterHelp, and Zouz Incense.