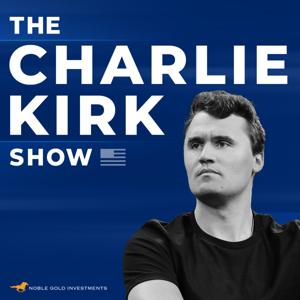 Charlie dives back into the ever intriguing Elon Musk saga, as he comes out with a blockbuster revelation that he's now planning on voting Republican, perhaps for the first time in his life. Charlie explains what makes this moment in history so unique, as the elites break with the majority of recorded history, and instead of defending the traditions that enabled their success, they are attempting to destroy it—everyone except for Elon Musk. But what is behind his radical break with the rest of America's elites? Also, Charlie breaks down how the elites are beginning to attack him and his company Tesla as the S&P 500 removes the environmentally friendly company from the ESP Index, even while Exxon Mobil remains in good standing. Next up, Charlie tackles all of the new allegations leveled against BLM and its founder, Patrisse Cullors, who is being exposed for paying her baby daddy, her brother's company, and other insiders millions of dollars in donation money all while purchasing $3.2 million in homes for herself. 
Support the show: http://www.charliekirk.com/support
See omnystudio.com/listener for privacy information.