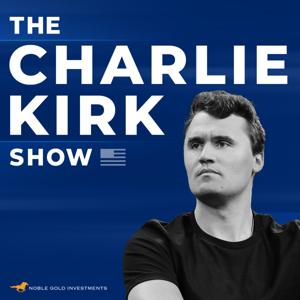 Fighting the "Elites" for America's Future—LIVE from Cal State Fullerton
05.11.2022 - By The Charlie Kirk Show
With Charlie still continuing his much-deserved time away from the madness of Joe Biden's America, we're bringing you  a brand-new-to-podcast speech from the Host of The Charlie Kirk Show himself. Delivered live in front of a packed house on campus in Fullerton, California, Charlie delivers a scathing rebuke of our nation's ruling class and how their actions and, most consequentially, their accumulation of wealth, property, and power, has left younger generations feeling hopeless and ultimately with a bitter taste in their mouth for America. He offers a prescriptive path forward before taking questions from the audience toward the end of this absolute barn-burner of an episode.  
Support the show: http://www.charliekirk.com/support
See omnystudio.com/listener for privacy information.