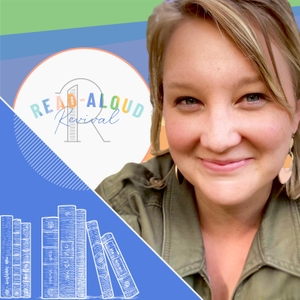 For Narnia and for Aslan! C.S. Lewis's stepson, Douglas Gresham
01.23.2019 - By Read-Aloud Revival
Today I've got a bonus episode of the Read-Aloud Revival podcast—a conversation with Douglas Gresham. Douglas is the stepson of C.S. Lewis, author of The Chronicles of Narnia.
In this episode, he shares...
what C.S. Lewis was really trying to do with The Lion, the Witch, and the Wardrobe
what he wishes more people knew about his stepfather
Patti Callahan's new book, Becoming Mrs. Lewis- what he thinks and about its accuracy
Douglas Gresham's mother became friends with C. S. Lewis through correspondence when he was a child.
The friendship blossomed, eventually leading to marriage in 1956. His mother, Joy Gresham, died of cancer in 1960, and C.S. Lewis continued to raise Douglas and his brother.
Lewis had adopted the boys when he married, and The Horse and His Boy is dedicated to them both.
I really enjoyed this conversation, and am looking forward to hearing Douglas Gresham speak at a couple of the upcoming Great Homeschool Conventions.
Hear Douglas Gresham speak at GHC:
He'll be at the Fort Worth Convention and the Cincinnati Convention ... and I'll be all seven conventions:
Great Homeschool Convention: Fort Worth, TX March 7-9, 2019
Great Homeschool Convention: Greenville, SC  March 21-23, 2019
Great Homeschool Convention: St. Charles, MO  March 28 – 30, 2019
Great Homeschool Convention: Cincinnati, OH, April 25-27, 2019
Great Homeschool Convention: Ontario, CA  June 13 -1 5, 2019
Great Homeschool Convention: Rochester, NY  August 1 – 3, 2019
Great Homeschool Convention: Jacksonville, FL  August 8 -10, 2019
Attend a GHC Convention
We'd love for you to join us! Click here to get more information and register.
(pssst... there are wonderful discounts if you are active military or a pastor, so be sure to check those out!)
A few quotes from this episode:
"[C.S. Lewis] didn't set out to write a series, he set out to write one book to demonstrate what children's books should be like."-Douglas Gresham
"He never forgot what it felt like to be a child, what sorts of things children delighted in. They were there for him to put into the books because he still had them within himself. He understood children very well, he understood what children liked to read." -Douglas Gresham
"Even when my mother was dying, they still had their senses of humor— both of them. I think that's important to know about Jack, that he was enormously humorous." - Douglas Gresham
Books from this episode:
(All links are Amazon affiliate links.)
Episode Gresham
Nothing Found

You'll also enjoy:
Reading for the Bigger Story with Jonathan Rogers
Your Job is to Plant the Seed, a conversation with Sally Lloyd Jones
Navigating Fantasy: A Guide for Christian Parents, Carolyn Leiloglou