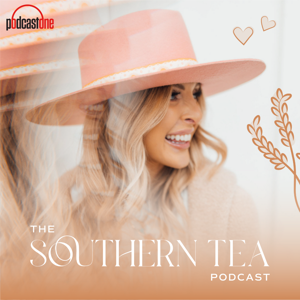 Friends That Have Babies at the Same Time (feat. Bailey Schwartz)
09.15.2021 - By The Southern Tea
This week, Katy invites her friend and fellow blogger Bailey to the show to answer some questions, talk about the process of miscarrying, having babies at the same time, and of course, Taco Bell orders. Who loves Taco Bell more than the ladies of The Southern Tea?
This episode is sponsored by:
The Pill Club
Stamps.com - promo code: SOUTHERNTEA
Shell Water Systems - promo code: southerntea
Follow The Southern Tea on Instagram!
Theme music by Jason Shaw.
Licensed under Creative Commons: By Attribution 3.0 License.