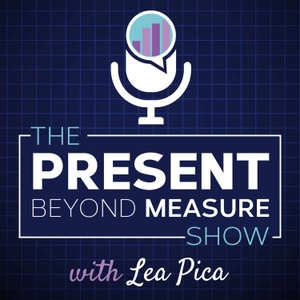 Today's guest, Nir Eyal, has a zone of genius in customer engagement and spends his days writing, consulting, and teaching about the intersection of psychology, technology, and business.
As a matter of fact, MIT Technology Review dubbed him the "prophet of habit forming technology."
He is an active investor in habiforming technology such as Eventbrite and Refresh.io and has a popular and long-standing blog at nirandfar.com.
Author of two books, the bestseller "Hooked: How to Build Habit Forming Products" and the newly released "Indistractable: How to Control Your Attention and Choose Your Life"
And in this episode, Nir Eyal, provides insight into habit-forming presentations, the psychology that makes some apps so successful, and how to use that information for making an impact to your audience.
He shares his wisdom about the three parts of a habit, the external triggers that other people have studied and written about, and the internal triggers he has studied, especially around escaping discomfort.
In This Episode, You'll Learn…
How Nir's fascination with the psychology behind why people do what they do began around middle school.
His experience with writing the book "Hooked."
The distinction between addiction and habit-forming and why it is important to distinguish between them.
The basic psychology of internal and external triggersWhat motivates all of human desire.
Why identifying a pain point is crucial for presentation success.
Nir's new book, "Indistractable," what it is about and why it is important.
His unique insight about how to create an indistractable presentation audience
People, Resources, & Links Mentioned
Hooked: How to Build Habit-Forming Products by Nir Eyal
Indistractable: How to Control Your Attention and Choose Your Life by Nir Eyal and Julie Li
Atomic Habits: An Easy & Proven Way to Build Good Habits & Break Bad Ones by James Clear
The Power of Habit: Why We Do What We Do in Life and Business by Charles Duhigg
Joey Asher, author of the "What's In It For You?" concept.
Science and Human Behavior by BF Skinner
The Subtle Art of Not Giving a F*ck by Mark Manson
Born to Run: A Hidden Tribe, Superathletes, and the Greatest Race the World Has Never Seen by Christopher McDougall
How to Keep Up with Nir:
Twitter
LinkedIn
Nir's blog
To view the show notes &a..;.