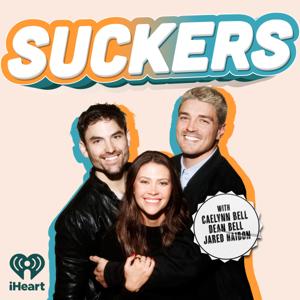 Help! We Suck at Being Newlyweds
By iHeartPodcasts
What's Help! We Suck at Being Newlyweds about?
What happens when you stop sucking at dating?  When you find a partner, a girlfriend, a boyfriend, a wife! What if you get married and have children? What happens then!!!!
That's when you realize you still need Help! You still suck! HELP! We SUCK at being Newlyweds!
Time marches on, life evolves and even Dean Unglert found a wife! 
Join hosts Dean Unglert, Jared Haibon, and Caelynn Miller-Keyes each week as they try to solve the mysteries of marriage, the perils of parenting, the lessons of love. This threesome is determined to stop Sucking. 
So join them to help discover all the answers in your own relationships.   From proposals to weddings, engagements to marriages, babies and even some breakups.  They'll discover it all with support from your favorite Bachelor Nation friends!