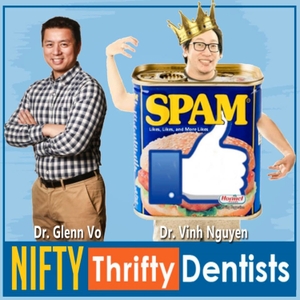 NOTES
-Dentist Advisors have been around for 15 years and they ONLY work with dentists. They are a no commission fiduciary financial advisor.
-Dentists are analytical but many don't apply those same analytics to financial planning. Getting financial advice from an internet group is not the way to secure your future.
-Start with the basics of how much cash you need. Considerations: 1) business liquidity 2) family liquidity 3) upcoming projects.
-Dentist Advisors have a different business model. They are a no commission advisor and our mission is to ensure your financial health (fiduciary).
-They don't recommend any product until they understand your ENTIRE financial status.
NIFTY DEAL
20% off all sign-up fees for Nifty Followers
LINKS
Website: https://dentistadvisors.com/
Link to Free Webinar: https://dentistadvisors.com/.../202104-how-much-cash-you.../