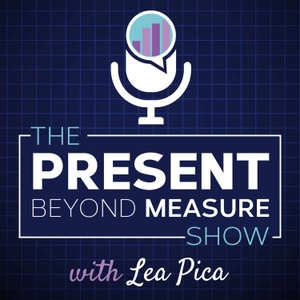 It's rare when I encounter someone at a conference that not only nails the presentation, leaving me wanting more, but also drops wisdom I can easily say I will use for the rest of my speaking career.
Carlos Gil is an international keynote speaker and award winning digital storyteller with over a decade of experience leading social media strategies for global brands.
He is the author of the upcoming book, The End of Marketing: Humanizing Your Brand in the Age of Social Media and AI set to release in October and you can pre-order your copy now.
In this episode, Carlos provides insight around humanizing your brand. His experience on relating to audiences through storytelling and authentically engaging on social media will leave you in awe.
I found myself being blown away multiple times with new concepts and ideas that are easily implemented and impactful.
In This Episode, You'll Learn…
How Carlos dropped out of high school at 17, got his GED, started his career in banking, and then moved into the dynamic presenter and CEO he is today.
What he sees as his hero story and why.
All about his new book, why he believes in the importance of humanizing your brand, and some of the best nuggets of wisdom you will discover when you read it.
Why you need to stop selling on social media and start engaging.
Both Carlos and my pet peeves around presentations and slides.
The three marketing tools that have changed his life.
People, Resources, & Links Mentioned
Preorder "The End of Marketing: Humanizing Your Brand in the Age of Social Media and AI" by Carlos Gil
Carlos's voluminous Youtube channel
"The Only Skill that Matter: The Proven Methodology to Read Faster, Remember More, and Become a SuperLearner" by Jonathan Levi
Get on a special waitlist for my first book, releasing in November2020!
DigitalSummitBoston
Rand Fishkin, creator of Sparktoro
Lilmiquela, the Instagram account of a robot
Gary Vaynerchuk
Seth Godin
Grammarly
<a href="https://www.tubebuddy.com/carlos" rel="nofollow noreferrer noopener" target="...