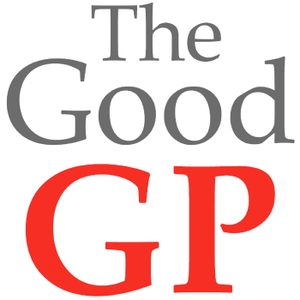 In this week's episode, the Good GP welcomes back Dr Karin Sekhon to discuss long-acting reversible contraceptives (LARCs).
This episode covers LARCs and Intrauterine devices (IUDs). Karin explains how they work, the procedures, contraindications and side effects. We also cover contraceptive injections.
Dr Sekhon is a practicing GP with a special interest in women's health.
Helpful resources:
LARCs RACGP journal article: https://www.racgp.org.au/afp/2017/october/larcs-as-first-line-contraception/
Marie Stopes Australia: https://www.mariestopes.org.au/contraception/larc/
SHQ contraception choices: https://shq.org.au/wp-content/uploads/2021/03/Contraception-choices-2021_final.pdf
SHQ LARC flyer: https://shq.org.au/wp-content/uploads/2020/06/SHQ-contraceptive-implant_web2019.pdf
SHQ copper IUD: https://shq.org.au/wp-content/uploads/2020/06/SHQ-copper-IUD_web2019.pdf
SHQ hormonal IUD: https://shq.org.au/wp-content/uploads/2020/06/SHQ-Hormonal-IUD_web2019.pdf
SHQ contraceptive injection: https://shq.org.au/wp-content/uploads/2020/06/SHQ-contraceptive-injection_web2019.pdf