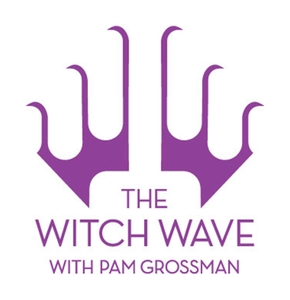 Liza Fenster is a life long Witch who works as Reiki Master Teacher, tarot educator and reader, and ordained minister. She combines her intuitive gifts with 20 years of extensive spiritual and metaphysical practice and study from places including the Morris Pratt Institute, Southeastern School of Neuromuscular Massage, and more.
As a Reiki Master Teacher, she offers attunement classes as well as individual healing sessions. Her background in neuromuscular massage therapy also provides comprehensive knowledge of anatomy and physiology – and lend itself to her integrated approach to gentle somatic therapy and healing in both the physical and spiritual realms. She's also an ordained minister who sacred life events and sits for spiritual counseling sessions.
Acting in this way as community servant, she is committed to both ecological and community healing on local and global levels - and with that, deeply committed to social justice and the healing and reparation of BIPOC communities and to the decolonization of wellness. She works in service of the Crow Mother Kachina.
On this episode, Liza discusses how to combine divination practices of the body and the spirit, recent magical messages from the tarot, and her journey to reconnect with her Indigenous roots.
Pam also talks about witchcraft and the body, and answers a listener question about rituals for transitioning out of an old home and into a new one.
Our sponsors for this episode are Lindsay Mack's Rewilding the Tarot workshop, Mithras Candle, Luna Lux Botanicals, BetterHelp, and the Magic Monday podcast.