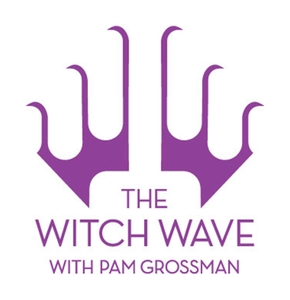 #32 - Mallory Lance, Editor-in-Chief of Ravenous Zine
04.24.2019 - By The Witch Wave
Mallory Lance is the editor-in-chief of Ravenous Zine, which aims help to people foster more feminine wildness and witchy wonder in their lives. She is the founder and creative director of Ravenous Media, through which she also produces events about crafting and conscious collaboration, and she's begun work on a documentary series about women who cook with fire. Mallory is also a chef, food stylist, and creator of magical feasts, and her various projects has been featured in Vogue, Cosmopolitan, Refinery29, and many many more.
On this episode, Mallory discusses the feral feminine, sustainable vitality, and the ways in which covens can teach us how to be more mindful and interconnected global citizens.
Pam also talks about Beltane sensuality and answers a listener question about crafting a pregnancy ritual.
Our sponsors for this episode are Blessed Be Magick, Hag Swag, and Mithras Candle.