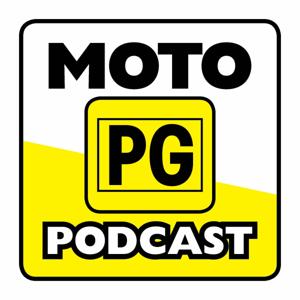 MotoPG Ep 038: "The fascia is like a foreskin..."
05.04.2021 - By MotoPG
What has arm pump got to do with foreskins? Is breastfeeding really the national imperative in Spain? Why didn't Jack Miller honour his commitment to appear on the podium in his undies? Answers to all these questions and more - some of them even true - are contained in episode 38 of the greatest MotoGP podcast in the world. Boris, Tug and Freido manage to hold back tears of joy for Miller as they simultaneously anoint Pedro Acosta as the Jesus of motorcycle racing.
As always, none of this would be possible without our sponsors Ron Angel Wholesale (suppliers of GIVI luggage in Australia), Suzuki, Held Australia and Velocity Vehicle Care.
It's a pretty simple deal people: These guys support us so you need to support them. We don't do deals with sponsors whose products we don't endorse and if you stick with the brands we recommend you'll not only be buying quality but you're helping keep us on air.
And if you want to go that extra step, sign up for the Patreon Pit Crew and get access to exclusive content and competitions.
Only Pit Crew members get to ask the boys questions in the Hearts and Minds segment and only Pit Crew members are eligible for the amazing Held prize of a trip to Germany in 2022 to attend a MotoGP race and tour the factory.
Oh, and don't forget our MotoPG website and the merchandise shop where you can buy exclusive T Shirts only other MotoPG fans will understand.
It's all happening at the MotoPG podcast so stop reading this rubbish and start listening. Now.