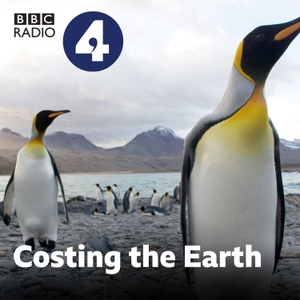 In November 2019 the band Massive Attack announced it was working with the Tyndall Centre in Manchester to devise a strategy for touring without emitting carbon dioxide. They join a host of acts including Coldplay, The 1975, Radiohead and Billie Eilish all of whom intend to tour in as green a way as possible in the future. Tom Heap speaks to Chris Jones of the Tyndall Centre to find out what the key components are to produce a 'green' gig and how this could provide a template for bands in the future.
But what of the smaller bands for whom touring is their main source of income? This is the question he puts to Kate Stables of the band This is the Kit who talks about the difficulties of balancing her environmental conscience with her desire to play music to a live audience. He also speaks to musicians Fay Milton and Sam Lee from the organisation Music Declares Emergency about what a band can do and where their responsibilities start and finish. Murray Matravers from the band Easy Life explains how shooting a video on a plastic recycling site in Morocco brought these issue home to him, and Surrey-based artist Bruch talks about how the environment sits at the heart of every decision she makes as a musician. Also featured are BBC Introducing bands Brand New Friend, Roving Crows, Lucy Leave and October Drift.
This is more than just a debate about who should and shouldn't play live. This is a discussion about the role music plays in our lives and how we can best experience it whilst acknowledging its impact on the planet.
Producer: Toby Field