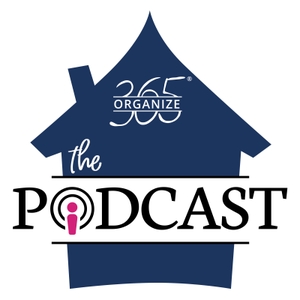 Organize 365 Podcast
By Lisa Woodruff
What's Organize 365 Podcast about?
Practical home organization ideas for your home, decluttering and simplifying your life.
Organize 365 is a blog and podcast by Lisa Woodruff a professional organizer in Cincinnati, Ohio. Lisa's podcasts will walk you through organizing your house in 40 Weeks, organizing life's stages and unexpected events, preserving your legacy as you declutter and more.