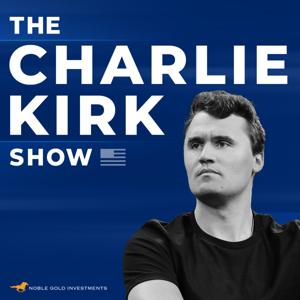 "Our Best Days Are Still Ahead" — LIVE from Calvary Chapel Chattanooga with Pastor Frank Ramseur
05.01.2022 - By The Charlie Kirk Show
Charlie is LIVE from Calvary Chapel Chattanooga with Pastor Frank Ramseur as part of his Saving America tour with TPUSA Faith. On his second visit to this Church, the first since just days before the 2020 election, Charlie updates the believers in East Tennessee on where the culture is at now, where it's likely to go next, and what the Church's response should be. Charlie lays out the decision before the church in very stark terms: if the Church rises up and gets involved then America will persist and our best days are still ahead of us; if the Church refuses to get involved, then America will be something we read about in history books as something that once was. Charlie also explains wokeness, giving you everything you need to know about the brain virus infecting American society, and yes, the Church. Complete with Q+A, Charlie covers a lot of ground in this complete takedown of the left's radical push into the woke abyss. 
Support the show: http://www.charliekirk.com/support
See omnystudio.com/listener for privacy information.