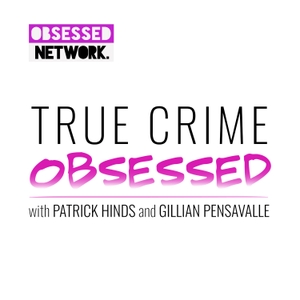 102: Oxygen's The Disappearance of Susan Cox Powell: Part 2
09.24.2019 - By True Crime Obsessed
This is part 2 of our 2 part coverage. For Part 1, click here. (https://www.truecrimeobsessed.com/post/101-oxygen-s-the-disappearance-of-susan-cox-powell)
It's one of the most shocking disappearances in recent history. A young mother vanishes from her home in Utah. Her husband is the only suspect. His behavior is so bizarre that it has to be him, right? But there's no evidence. Then a second suspect emerges and things only get stranger. What happened to Susan Cox Powell?
LOOKING FOR MORE TCO? WHO COULD BLAME YOU! Join our Patreon fam (https://www.patreon.com/TrueCrimeObsessed) and instantly get over 80 FULL BONUS episodes to BINGE RIGHT NOW! Including our episode-by-episode coverage of "Casey Anthony: American Murder Mystery," "Serial," "The Jinx," "Making A Murderer," "The Staircase," "Lorena," "The Disappearance of Madeleine McCann" and so many more! You can also get ad-free versions of our regular episodes! JOIN HERE! (https://www.patreon.com/TrueCrimeObsessed)
SEE US LIVE IN TORONTO! (https://www.jfl42.com/act/true-crime-obsessed/)
SEE US LIVE IN NEW YORK (https://www.eventbrite.com/e/true-crime-obsessed-with-missing-maura-murray-tickets-64366112776) WITH TIM, LANCE, AND MAGGIE. WE'RE TALKING ALLLLLLLL ABOUT THE MAURA MURRAY CASE!