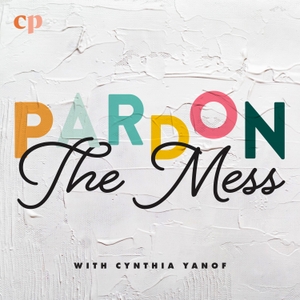 Pardon the Mess with Cynthia Yanof
By Christian Parenting
What's Pardon the Mess with Cynthia Yanof about?
Pardon the Mess offers real, raw, and honest conversations about parenting our kids with biblical truth in a fast-changing world. Our guests will encourage you, remind you of what matters to the Lord, and make you laugh thinking "ain't that the truth." Join us as we commit to stay the course as parents, remembering that if we don't teach our children to follow Christ – the world will teach them not to. Relax, there are no perfect parents, just a perfect God who is always ready to pardon our mess as we journey the parenting road together.
Review Pardon the Mess on iTunes today – and help parents who are looking for trusted guidance as they raise their kids in the Lord.