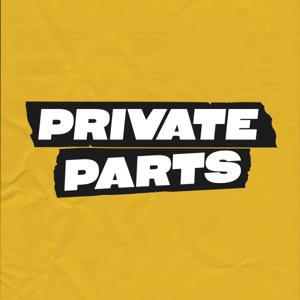 Private Parts
By Spirit Studios & Jam Pot Productions
What's Private Parts about?
Welcome to a world where nothing's off-limits. Join Jamie Laing & friends as they dive deep under the covers of your favourite celeb's lives to find out their most intimate stories and naked truths. Expect the unexpected with Private Parts...
Hosted on Acast. See acast.com/privacy for more information.