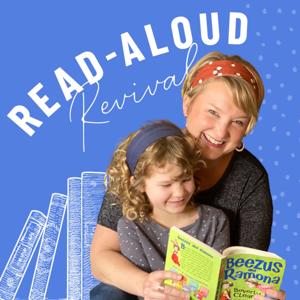 RAR #195: "So Many Books, So Little Time!" How to Quell Overwhelm in Our Reading Lives
01.26.2022 - By Read-Aloud Revival ®

Stressed about getting to all the books you want to read? Wondering how you can possibly read as many books as you'd like to with your kids?
On today's episode of the Read-Aloud Revival, I'm talking about that all-too-familiar feeling of "So many books, so little time!" If you've ever felt that way, this one is for you!
In this episode you'll hear…
* how many books should we be aiming for, anyway?* what's the best way to prioritize what to read next?* is re-reading worth the time, when there are still so many books we haven't ever read?
Books and links mentioned in the show
* RAR # 141: Why Re-reading is Possibly the Best Reading* I Am Not an Airplane
Record a question for Sarah
Listen to more RAR episodes
You might also like…
* What if my kids always pick screens over books?* My kids aren't picking good books at the library. What do I do?