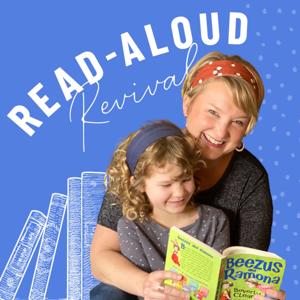 Welcome to a very special Christmas episode of Read-Aloud Revival, featuring three audio Christmas stories from one of our very favorite storytellers: Jim Weiss.
In this episode, 3 audio Christmas stories:
* The Nativity Story* The Gift of the Magi* The Nutcracker
Exclusive coupons for RAR listeners::
* Maestro Classics Coupon: Use RAR2020 to get 25% off of any single CD or MP3 or the 12 CD collection or MP3 collection* Well Trained Mind Coupon: RAR2020 to get 20% off most stories
(Discounts are valid through December 2020. May not be combined with any other promotions or offers.)
Time stamps:
2:14'A gift for the heart and soul'3:25Stories make excellent gifts (plus coupons!)7:41The Nativity Story10:57The Gift of the Magi22:50The beginning of The Nutcracker37:32Get more stories …38:12Join us for Christmas School!
Audio stories mentioned:
(Don't forget to use the coupon code RAR2020 at checkout!)
You'll also enjoy:
* Our favorite Christmas picture books* Christmas and Advent read-alouds with Elizabeth Foss* Storytime with Jim Weiss (and how to read aloud better)