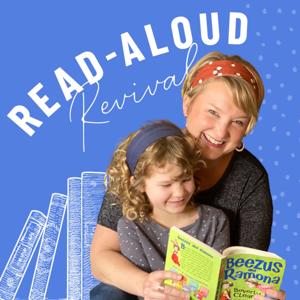 It happens to all of us at one point or another: reading shifts in our kids' lives from being principally about joy and delight into something that needs to be done for school.
A lot of us notice a significant drop in how much our kids are reading for pleasure once the school year is well underway.
This is a problem.
According to the National Literacy Trust, those who enjoy reading are better, more confident readers who spend less time online, and are more motivated by interest and achievement. (source)
In fact, we know that no single literacy activity has a more positive effect on comprehension, vocabulary, spelling, writing ability, or overall academic achievement than free voluntary reading. (source)
Not assigned reading.
Not reading for school.
Free voluntary reading.
I want to sit on this for a moment because the emphasis here is on reading for pleasure. Simply being ABLE to read, or reading because you are told to does not confer the same benefits as reading for pleasure.
That's what we're tackling today on the podcast.
We also get to hear from one of my favorite authors about his newest book release!
In this episode, I'm breaking down:
* How less can actually be more when it comes to your child's reading life* Why we want our kids to be friendly and affectionate with the books they're reading * A list of books that are just plain fun-– my recommended reads if reading has hit a slump in your house (or if you're just ready for a good time!)
Click the play button below to start listening:
I talk about…
1:39Enjoying books makes better readers3:13What is our goal?5:58Feeling 'friendly, even affectionate' toward books8:15Less is more10:26Audiobooks instead14:08Invite delight16:09'The Book Whisperer'18:56'less titles, less pressure, less expectations'21:00'Willa the Wisp' (and a new series!)25:25'The Fabled Stables'26:19A series for many ages31:48 A prequel to 'Peter Nimble'34:07Let the Kids Speak
Quotes to remember:
"If our kids are doing most of their reading for schoolwork, then we want to take a moment and consider our goals ."Sarah Mackenzie
" … not just attentive to what he or she studies, but positively disposed toward it, friendly, even affectionate."Alan Jacobs, The Pleasures of Reading in an Age of Distraction
"The reason she had pulled me out of school for a year, so that I could be, "homeschooled" was because she was panicking about my reading, and she didn't know how to make me a reader, but she knew that it had to happen."Jonathan Auxier
Links from this episode:
* RAR #145: The Importance of Reading at Whim and Developing Your Own Taste, Alan Jacobs* RAR #163: A Reader's Guide to a More Tranquil Mind, Alan Jacobs* <a rel="noreferrer noopener" href="https://readaloudreviva...