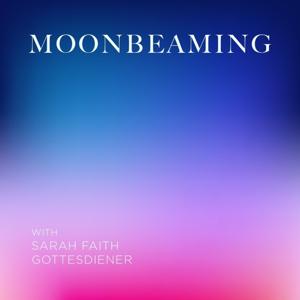 46. Root In Yourself: Internal Authenticity and Integrity with Fariha Róisín
12.02.2021 - By Moonbeaming
*CW: Suicide Attempt, Abuse, Trauma*
Do you want to collapse capitalism AND heal personal trauma? This episode is for you. Sarah is joined by multidimensional writer Fariha Róisín to discuss all things integrity. Fariha talks about what it's like to be a brown, anti-capitalist, queer writer in a culture that wants to reduce her work into digestible sound bites. Sarah gives Fariha a reading that brings up how rooting in oneself can heal both individual trauma, and eventually, the collective.
If you purchase your Many Moons 2022 Planner before December 6th, you will be invited to a 2022 intention setting workshop taking place on January 3rd. Join Sarah in casting a spell and get an inside scoop on the making of Many Moons 2022 Planner.
The monthly giveaway winner is Sandra Kermode!
Pre-Order Who is Wellness For? : https://www.chapters.indigo.ca/en-ca/books/who-is-wellness-for/9780063077089-item.html
Follow Fariha on Instagram: https://www.instagram.com/fariha_roisin/?hl=en
Subscribe to Fariha's Newsletter: https://fariharoisin.substack.com/
Fariha's Website: https://www.fariharoisin.com/
How to Cure a Ghost: https://www.fariharoisin.com/how-to-cure-a-ghost
Like a Bird: https://www.fariharoisin.com/new-page
Being in Your Body: https://www.fariharoisin.com/how-to-cure-a-ghost
Follow Fariha on Tumblr: https://fariharoisin.tumblr.com/
Pre-Order the 2022 Many Moons Planner here: https://bit.ly/3DVMSmY
Sign up for our newsletter: https://bit.ly/2Z8AcKb
Support our Patreon here: https://bit.ly/3B054d2
Follow Sarah on Instagram: https://bit.ly/3aX7KxQ
Visit our shop: https://bit.ly/3DY4oXB