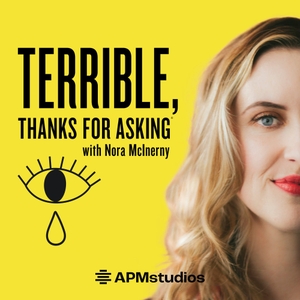 There are certain parts of motherhood that you can count on: sleepless nights, self-doubt, unpredictable emotions, complete and total heartbreak. And you know what? You'd do it all again. To learn more about Impact Missions: http://imworldwide.org
Read the transcript for this episode here.
You can catch up with TTFA on Instagram, Twitter and Facebook using @ttfapodcast. Nora's Instagram is @noraborealis.
TTFA is public media. Which means we are supported by you. You can join us with a contribution at ttfa.org/donate
And check out our sponsors this week:
Yarlap: yarlap.com promo code TTFA
Talkspace: talkspace.com promo code TTFA