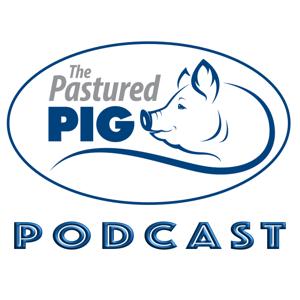 In this episode, I talk with Cathy Payne, recognized expert on the Guinea Hog and author of the book Saving the Guinea Hog:The Recovery of an American Homestead Hog. Cathy and I talk about the history of the guinea hog, other heritage breeds that are threatened, and the viability of guinea hogs on a pasture pig farm.
Cathy has graciously offered a special promo to all of our listeners so you can download her eBook for FREE. Visit www.guineahogbooks.com/promo/ and follow the instructions on how to receive your free copy.
If you have read or will read Cathy's book, please consider giving her a review on Amazon or other book sites where it is available. We need to support authors like Cathy who are helping get the word out about pastured/heritage hogs.
Other sites to check out:
livestockconservancy.org
https://app.etapestry.com/cart/livestockconservancy/default/item.php?ref=4237.0.28044473
https://www.magazooms.com/HTML5/BoomAthens-LLC
If you would like to know more about our farm in Southern WV, visit https://redtoolhouse.com Click on our Pastured Pig Podcast link to suggest future topics or to submit your information to be interviewed for future episodes.