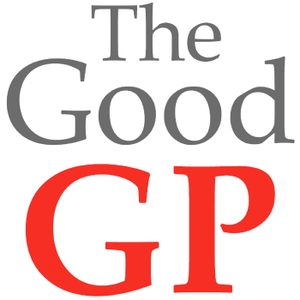 Sudden unexpected death in epilepsy (SUDEP) - Episode 88
01.08.2021 - By The Good GP
In this episode, The Good GP interviews Dr Athanasios Gaitatzis on the topic of sudden unexpected death in epilepsy (SUDEP).
This episode explores what is SUDEP, the demography and who is most at risk – including a look at the risks in children.
We also cover what can be done to modify/reduce the risk of SUDEP and the GP's role in educating and helping patients understand the risks of SUDEP.

Dr Athanasios Gaitatzis is a Neurologist and epileptologist. Dr Gaitatzis works at the Neurology Department at Sir Charles Gairdner Hospital, and at Perron Institute for Neurological and Translational Science.
Resources discussed:
SUDEP epilepsy action Australia assessment checklist https://www.epilepsy.org.au/sudep-checklist/
https://www.epilepsywa.asn.au
https://www.epilepsywa.asn.au/services/#seizure-alert-technologies
https://www.epilepsywa.asn.au/services/#epilepsy-grief
https://www.epilepsy.org.au
https://www.epilepsy.org.au/sudep-checklist/
https://www.epilepsy.org.au/epilepsy-and-risk_sudden-unexpected-death-in-epilepsy-sudep/