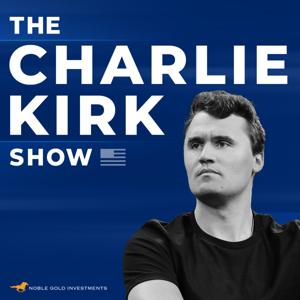 Charlie sits down with one of the best communicators of the pro-life movement, Seth Gruber, to articulate some of the best pro-life arguments any of us could use to defend the lives of the unborn. The son of a pregnancy resource center director, Seth Gruber was raised in the pro-life movement and has been speaking publicly on behalf of unborn children since the age of 19. He has spoken across the U.S. educating and equipping pro-life advocates to be a gracious and persuasive voice for unborn children. Seth is also the host of the podcast Unaborted! If you have been looking for water-tight arguments to defend the repeal of Roe v Wade, or simply to defend your pro-life values to the staunchest of pro-abortion advocates in the country, this is the episode for you. Be an ambassador for Christ, for the unborn, and for the right for life, and listen to Seth articulate why this is the most humane, Godly, and rational argument any human could adopt and spread to all those who will listen. 
Support the show: http://www.charliekirk.com/support
See omnystudio.com/listener for privacy information.