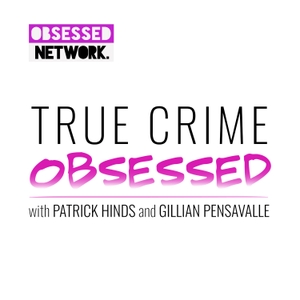 In the quiet suburb of Cheshire, Connecticut, Jennifer Petit and her two young daughters were killed in a horrific home invasion; husband and father William Petit was the only one who escaped alive. This film explores the events of that shocking triple homicide and the disturbing revelation that were it not for police failures and untold personal dramas, this unimaginable crime could have been prevented at many turns.
LOOKING FOR MORE TCO? WHO COULD BLAME YOU! Join our Patreon fam (https://www.patreon.com/TrueCrimeObsessed) and instantly get over 80 FULL BONUS episodes to BINGE RIGHT NOW! Including our episode-by-episode coverage of "Serial," "The Jinx," "Making A Murderer," "The Staircase," "Lorena," "The Disappearance of Madeleine McCann" and so many more! You can also get ad-free versions of our regular episodes! JOIN HERE! (https://www.patreon.com/TrueCrimeObsessed)
SEE US LIVE IN TORONTO! (https://www.jfl42.com/act/true-crime-obsessed/)
SEE US LIVE IN NEW YORK (https://www.eventbrite.com/e/true-crime-obsessed-with-missing-maura-murray-tickets-64366112776) WITH TIM, LANCE, AND MAGGIE. WE'RE TALKING ALLLLLLLL ABOUT THE MAURA MURRAY CASE!