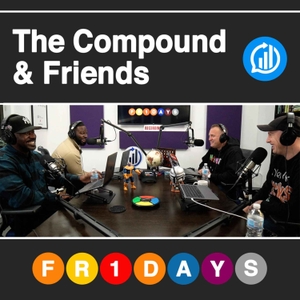 The Compound Show with Downtown Josh Brown
By THE COMPOUND
What's The Compound Show with Downtown Josh Brown about?
Listen in on real phone calls behind the scenes of Ritholtz Wealth Management. Featuring Josh Brown, Michael Batnick, Blair duQuesnay, Ben Carlson, and the team who behind The Compound on YouTube. You can hear short phone calls with our Alexa Skill, (just search for "The Compound" on Alexa Skills) or through your favorite podcast player.
Enjoy this show? Please rate and review on Amazon, Apple Podcasts, or Google Play (coming soon).