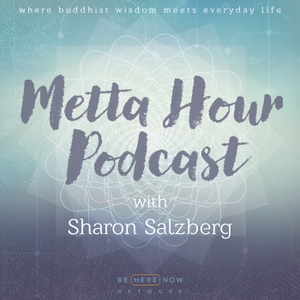 For episode 125 of the Metta Hour, Sharon is re-releasing a previously released episode of the podcast from 2018, featuring a conversation with colleague Rhonda V. Magee.
Rhonda is Professor of Law at the University of San Francisco, and is an internationally-recognized thought and practice leader on integrating Mindfulness into Higher Education, Law and Social Justice. She is the author of the 2019 book, "The Inner Work of Racial Justice: Healing Ourselves and Transforming Our Communities Through Mindfulness."
In this conversation, Rhonda and Sharon discuss a holistic approach for compassionate and restorative justice in underserved communities and the different levels of social change that exist– and how to work in those levels for real growth. The episode closes with an eight-minute guided meditation led by Rhonda. Learn more about Rhonda's work at www.rhondavmagee.com.
See Privacy Policy at https://art19.com/privacy and California Privacy Notice at https://art19.com/privacy#do-not-sell-my-info.