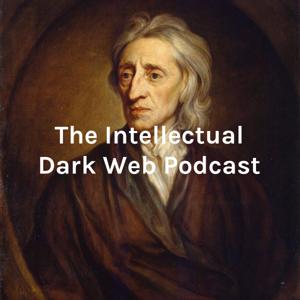 THE INTELLECTUAL DARK WEB PODCAST (HOBBES + LOCKE + ROUSSEAU + US CONSTITUTION in ONE SINGLE BOOK)
By Intellectual Dark Web Podcast
What's THE INTELLECTUAL DARK WEB PODCAST (HOBBES + LOCKE + ROUSSEAU + US CONSTITUTION in ONE SINGLE BOOK) about?
THE INTELLECTUAL DARK WEB PODCAST
We Search the Web for the Best Intellectual Dark Web Podcasts, Lectures and Videos that can be understood by merely listening to save YOUR time. Then we make those Intellectual Dark Web Episodes available on Spotify and downloadable.
---
FOR HUMAN RIGHTS, A GLOBAL PEACEFUL WORLD BASED ON FREEDOM, REASON AND PROGRESS.
***NOT AFFILIATED WITH PETER KANZLER OR ANY OF THE SPEAKERS***
The Leviathan, The Two Treatises of Government, The Social Contract, The Prince and The US Constitution BOUND TOGETHER INTO JUST ONE PRACTICAL BOOK!