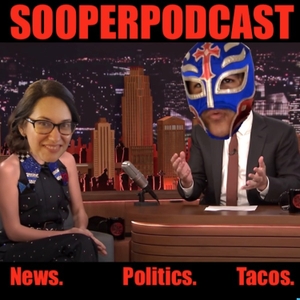 The Sooper Podcast!
By soopermexican
What's The Sooper Podcast! about?
Your Mexy host Soopermexican and guests comment about political events of the day from a right wing teaparty point of view! Our regular commentators are @DefendWallSt, the irascible Yankee, and @SaintRPH, hollerin' at us from Louisiana!! BYOT: Bring Your Own Tequila!
Don't forget to cling to your guns and religion! ORALE GRINGOS!!!!