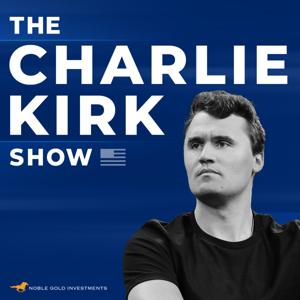 Following JD Vance's Triumphant Victory against a field of more Establishment-Aligned Republicans in Ohio, Charlie surveys the political landscape on the right and unpacks the arrival of a new breed of Republican rising up to lead our nation. He walks through the characteristics of this new, America-First-Focused faction of the GOP and why it's prospects of success, despite plenty of doubters watching from the sidelines, represents a bright new future for our republic. Charlie also walks through some of the liberal responses to Vance's definitive primary win and why he feels confident, after seeing who has been opposed to JD and the rest of the New Right Movement, that they will make exceptional leaders in Washington DC and at every level throughout our nation as they continue to seek office and fight to conserve western civilization as we know it today. 
Support the show: http://www.charliekirk.com/support
See omnystudio.com/listener for privacy information.