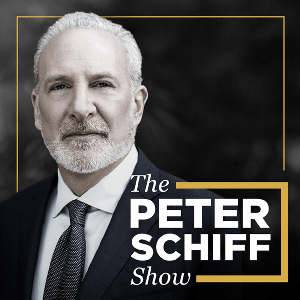 * Contradictory jobs reports creating market volatility.
* Russia begins dumping dollars and buying other currencies and gold.
* AMC buyers think they're sticking it to the man as they hand their money to institutions.
* Bitcoin 2021 kicks off in Miami.
* Ron Paul does not believe in Bitcoin.
* Gold has never been easier or cheaper to authenticate.
Free $75 credit to upgrade your post at https://Indeed.com/peter. Terms and conditions apply. Offer valid through March 31, 2021
RATE AND REVIEW the Peter Schiff Show Podcast on Facebook.
https://www.facebook.com/PeterSchiff/reviews/
SIGN UP FOR MY FREE NEWSLETTER: https://www.europac.com/
Schiff Gold News: http://www.SchiffGold.com/news
Buy my newest book at http://www.tinyurl.com/RealCrash
Follow me on Facebook: http://www.Facebook.com/PeterSchiff
Follow me on Twitter: http://www.Twitter.com/PeterSchiff
Follow me on Instagram: https://instagram.com/PeterSchiff