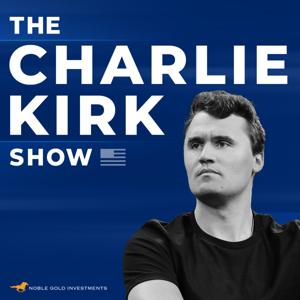 Following a successful Phoenix stop on Dave Rubin's tour to promote his new book, 'Don't Burn This Country,' (in which Charlie made his stand-up comedy debut) Dave joined The Charlie Kirk Show live from our new studio to talk with Charlie about the importance of Free Speech, the rise of 'liberal elitism' in America, his conversion from Classical Liberal to bona fide conservative, Big Tech, and much more.  From there, they discuss their points of rational disagreement within the movement and highlight how conversation and the free exchange of ideas can actually strengthen American conservatism, and in turn: the nation. They talk about what comes next for our republic and if it is the mark of a responsible nation to entrust our future in the hands of octogenarians like Nancy Pelosi before concluding the episode with a behind-the-scenes look at the fight for free speech online happening on platforms like Rumble and Locals.
Support the show: http://www.charliekirk.com/support
See omnystudio.com/listener for privacy information.