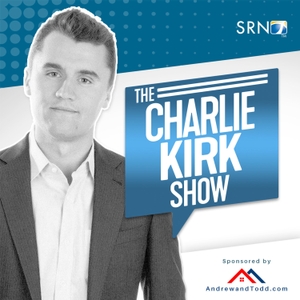 'Your Children Do Not Belong to You'—The Left's War on the Family Explained
10.13.2021 - By The Charlie Kirk Show
Charlie is fired up for an episode you're not going to want to miss. Charlie breaks down the left's sick fixation on the nuclear family and why they want to disrupt and even abolish society's most foundational institution. Analyzing how schools and curriculum have become the number one issue impacting the governor's race in Virginia, Charlie breaks down the polling and plays the tape of various Democrats who have openly called for the state and the public school system to raise America's children. Then Charlie goes through the facts of one of the most shocking and tragic stories you'll ever hear, also from Loudoun County, Virginia, where that school district covered up the rape of a young girl at the hands of a trans student inside the girl's bathroom. This is an episode you must share with your friends and family to fight back against the Biden DOJ who wants to criminalize being a concerned parent, and the woke activists who are putting children in serious jeopardy. 
Support the show: http://www.charliekirk.com/support
See omnystudio.com/listener for privacy information.